Immigration and Your Business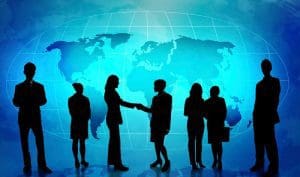 Australia is part of a global trading environment and the importance of trade, investment, and shared knowledge is vital to the economy.
With the ever-increasing global competition, companies are forced to interact, negotiate, form global partnerships and manage cross-culturally.
Significant growth trends have increased in the areas of IT, entertainment, health, hospitality, and trades. Australia has benefited from various countries, relying on some of their skilled knowledge and technology.
To continue to compete successfully in these industries, understanding and effective communication is vital in these markets. Hence, tailored market research, sophisticated market testing and a more extensive sales service are required.
Australian businesses can benefit from having a diverse workforce that can target global markets. It will increase cross-cultural communication across organizations, assist in reaching target markets with a different language and overall create a better understanding of cultural diversity.
Contact us if you're considering to employ people from overseas. Our Migration Agents are able to assist with your sponsorship and visa requirements, and in some instances we might be able to source talented people, as we are assisting various professionals to get their visas granted, and indeed from time to time we are being asked by them if we'd also be able to find them a job. There were some instances where we were able to recommend them to prospective employers and subsequently they were being offered a position.