Please note: from 16 November 2019 RSMS Direct Entry stream has been closed for new applications, no new applications for RSMS visa under Direct Entry stream are being accepted by Australian Home  Affairs.
RSMS Direct Entry has been replaced by 494 visa (SESR Visa).  You can follow the link to read about new visa requirements. 
RSMS applications under Transition Stream are still being accepted. So if you want to transition from 457 to PR ad your employer is located in regional Australia you're very likely good to go. Give us a call to discuss your eligibility for PR.
RSMS Visa in Australia
Most travelers consider Australia heaven, and we can easily understand why.  Just do a quick search on Google as to the reasons why one should visit the land Down Under and you are immediately ushered to an endless list of articles, blogs, documentaries and what have you extolling all the good things this island continent can offer.
If tourists regard Australia as heaven, jobseekers and workers consider it manna from heaven.  Again, it does not take a genius to figure out the reasons why.  Work opportunities abound in a vast island with only about 24 million people on it.  In fact, cattle outnumber humans in this part of the world.  Therefore, if you have difficulty finding work in your country of residence and you have the skills and experience to undertake certain jobs, Australia should top your list of destinations.
Consider Applying for an RSMS Visa
Australian work visas are not created equal, that's for sure.  Some are hard to acquire, while others are relatively easy to get. In terms of appeal and ease at applying, here's one visa type that stands out among the others.
We are talking about RSMS Visa.  This visa is intended for workers like you who are willing and ready to take on jobs in regional Australia.  You may wonder what regional Australia means.  It refers to towns, small cities or areas outside of the major capital cities of Sydney, Brisbane, Melbourne.  We will discuss in more detail the areas in the country that are designated as regional Australia in a bit.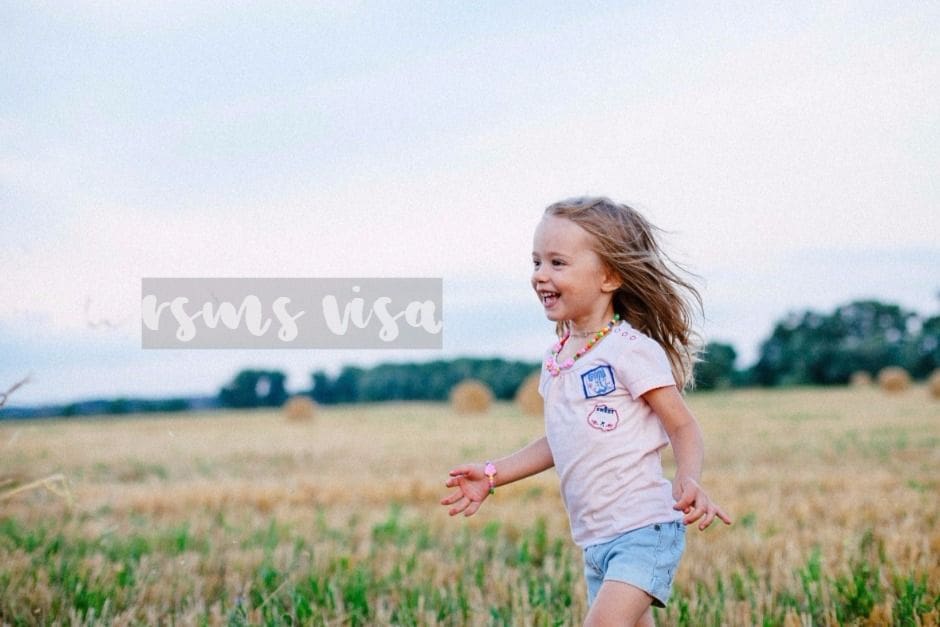 What is RSMS Visa?
Before anything else, what is RSMS visa?  RSMS visa stands for Regional Sponsored Migration Scheme visa (subclass 187).  It is a permanent visa; as such, it requires the sponsorship by the employer.  On your part, you are expected to remain with the business for two years.  In cases where certain conditions of the agreement are not met, a specific cancellation procedure of the visa takes effect.
Armed with an RSMS visa, you can be eligible to work in areas in the country with regional postcodes.  That means the business and the position you are applying for are located in these regional areas, although the headquarters of the business can be elsewhere.  Here are the places in the country that are included in the regional postcodes:
The entire Australian Capital Territory
Entire Northern Territory
Entire state of South Australia
The Entire state of Tasmania
Entire state of Western Australia (although Perth itself is considered regional for RSMS visa, there are different provisions which currently preclude from applying for RSMS visa in Perth)
New South Wales except for Sydney, Newcastle, and Wollongong
Queensland except the greater Brisbane area and the Gold Coast
Victoria except for Melbourne metropolitan area
The above states and territories constitute what we call regional Australia.  These are the places that will open their doors to you on the back of your RSMS visa.  Don't you think it's a good idea to go through the list and make a due diligence of some of these places and choose which one you think would best serve your own interest and the interests of your family members?
Please consider following us on a facebook if you'd like to be the first to know about new articles posted on our page.
Eligibility Streams for RSMS visa
There are three ways by which you can qualify for an RSMS visa.
Temporary Residence Transition Stream
The first one is called Temporary Residence Transition Stream (TRT) stream.  This is applicable to you if you have worked for an employer on a 457 visa for at least two of the required three years before the nomination is done.  This requires further that you are holding a subclass 457 visa and serving in the same job with your nominating employer, who wants to offer you a permanent position in that position.  Your employer here must not be subject to a labor agreement and who has lodged valid nomination with the government under the TRTS stream. (Please note: 457 will be replaced with TSS visa from 01/03/2018, new provisions for RSMS will also be introduced, hence it is of paramount importance for you to lodge for an RSMS visa as soon as you can, otherwise you may no longer be eligible after 01/03/2018 – give us a call to discuss your situation)
Direct Entry Stream
The second stream is called Direct Entry Stream.  You can avail of RSMS visa in this manner if you happen to be any of the following:
Your employer nominates you under this stream.
You have never worked in Australia, or, if you have, only briefly.
You are a temporary resident who does not qualify for the Temporary Residence Transition Stream.
Agreement Stream
The third stream is the Agreement Stream and you can use it if you are a holder of a subclass 457 visa and you are nominated by your employer through a Labour Agreement with the concerned agency of the government.
The most common stream availed of in RSMS visa applications is Direct Entry Stream.
Three stages of RSMS visa Direct Entry Stream
Before you get hold of an RSMS visa, your application goes through three stages in the screening process.  These are RCB Certification, Nomination Certification, and Visa Certification.
Let's discuss each of them.
RCB Certification
On this stage, your employer has to hurdle the questions and examinations posed by the RCB or Regional Certifying Body.  The local State Development Agency or the local Chamber of Commerce of the place acts as the RCB.
You employer will talk to RCB about the position they want to fill up in the organization, the operations of their business, their financial status and the like.  They will also demonstrate to the RCB that the position for which they are seeking applicants is genuine and it's quite critical in the running of the business.
Moreover, they will show the effort that they've done to recruit talent from the local market such as having the vacancy advertised and still fail to find the suitable candidate.  Furthermore, they should also convince the RCB that the terms and conditions offered to you are the same with those of the local market.
Each RCB has diverse criteria from state to state or territory to territory when it comes to fees, requirements for labor market test, salary level, and others factors are concerned.  For example, some states, like South Australia, don't require fees.
Your employer can't proceed to the succeeding stage unless the application has been signed by the local state agency verifying that the position is genuine.
RSMS nomination application
After hurdling the RCB body, the visa application undergoes nomination certification.  This stage centers on the business itself and two components of it will be thoroughly scrutinized: the employer and the position.
Employer
The first question that always comes up here is this:  Is the business operating legally?  Needless to say, it is of utmost importance to establish the fact that the business is genuine and that it is operating in a place categorized as regional Australia based on the postcodes.
Other concerns at this stage involve the reputation of the business:  Has the organization, or anyone associated with it, not been involved in any adverse circumstances nor maintained an unfavorable record like being accused of discrimination or of violating certain industrial, labor or administrative rules?
If the business has issues with this area of concern, the Department of Immigration and Border Protection (DIBP) wants to get more information about the situation and your employer is encouraged to talk to their immigration solicitor or immigration agent to get advice just to get the application through.
The good news here is that there's no training required for the employer.  In fact, in the application form, they are not obliged to provide information on training expenditure.
Position
Immigration authorities want to extract more details about the position with the view to proving its authenticity and necessity in the business of the requesting entity.  In here, your employer basically uses the same information they provide in the RCB certification such as their justification as to the necessity of the position as well as the reason why the business has the vacancy.  In this regard, they would show to the department that they give priority to finding candidates from the local market before turning their attention overseas for talents.
Another important factor your employer needs to prove is that the market rate, terms and conditions and other considerations they offer are no less favorable for the international recruits than those enjoyed by Australian or PR citizen in the same position.  In this case, they might refer to some recruitment agencies or job adverts to determine that they are aligned with the current job market trends.
Most important of all, your employer should be able to justify their choice of you as the right fit for the position and the organization.
If certain conditions of the agreement are not met, cancellation procedure also applies.  However, Immigration tends to provide some leeway or consideration, probably for pragmatism purposes, if the application is subject to cancellation.  Hence, it is important that your employer talks to their immigration solicitor or immigration agent to get advice to sort this out.
The terms of the position itself must closely align with an occupation that's only approved for this program.  But you don't need to worry here because the list of occupations for RSMS scheme is the widest there is.
RSMS Visa application
Visa certification constitutes the third and final stage of the screening process.  Visa certification or individual permanent residency (PR) application examines the following areas of concern:
The skill level of RSMS visa
This requirement is basic.  You should demonstrate that you have the qualification or work experience fit for the position as required by the ANZSCO definition of occupation.  Generally speaking, the only time when you are required to undergo skills assessment is when you apply for a trade occupation where you don't hold an Australian trade certificate.
In cases where you are required to take a skills assessment, it would be through TRA or Trades Recognition Australia (for trades, could be the other authority for non-trades).
TRA provides three pathways for you to qualify for the skills assessment.  The first one is through Trade Test, although this is available only for certain occupations.  If you don't make it, you may undergo Migration Skills Assessment which is basically a paper assessment.  If you still don't make it, there's what we call Job Ready Program which is intended for international students who are in the process of completing their trade qualifications.
Instead of TRA assessment, another way of getting an Australian certificate is through Recognition of Prior Learning. You should call us to determine which process would apply to you.
Age requirement for RSMS visa
At the time of the application, you must be under 45 years of age if you'd apply through DE stream, for TRT stream lodged before 01/03/2018 upper limit is 49 years of age.  Otherwise, the situation may be unfavorable to you.  As in any rule, however, exceptions are permitted.
 Here are the professions or occupations that are granted exemption from the age requirement:
Researchers, scientists and technical specialists sponsored by the Australian government's scientific agency
Senior academic personnel sponsored by an Australian university
Medical professionals working in a regional area for two years bearing either visa 457 or visa 422
Applicants for Temporary Residence Transition Stream who have worked for their sponsors for the last four years and enjoy high salary level
New Zealand citizens or their family members holding 461 visas and have worked for their employer in Australia for two of the last three years.
English Requirement for RSMS visa
Another key requirement in the application process is English proficiency.  You must show competence in the English language.  By competence, we mean you obtain a minimum score in each component on any of these tests, as follows: IELTS 6, PTE 50, Cambridge 169, OET B, or for TOEFL — Listening 12, Reading 13, Written 21, Spoken 18.
Like the age requirement, there are exceptions to the rule.  In this case, exemptions are granted to holders of UK, US, Irish, Canadian and NZ passports as well as to transition stream applicants who have studied for five consecutive years at a secondary or higher level with English as the medium of instruction.
Other Criteria
Licensing
Another key factor to look into is licensing.  If the position you're applying for requires that you be licensed, like in the case of plumbing, then you should demonstrate that you are eligible for the occupation by getting the appropriate license or registration.
Health
It goes without saying you should be physically fit and healthy before you are granted an RSMS visa or any type of visa, for that matter.  Therefore, you must meet certain health requirements.  If you intend to include your family members in the application, whether they are traveling with you or not, they should adhere to the same requirement.  If it happens that one of your family members fails the health screening, then the whole application falls over.
Between Temporary Residence Transition Stream and Direct Entry Stream, there is an issue of waiver.  If you somehow fail the general health requirement, you are allowed to waive this requirement if you are availing of the Temporary Residence Transition Stream.  However, this is not possible for Direct Entry Stream.
Character
You are also obliged to meet certain character requirements.  For instance, you must be ready to give a police certificate from each country you have resided for at least 12 months during the past 10 years after you turned 16 years of age. Do not obtain police clearances until we tell you to do so.
Obviously, you will fail the character test if you have a significant criminal record.
Just like the health requirement, this applies to you and all members of your family members listed in your application, whether they are coming with you or not.
Advantages of RSMS Visa
There are more reasons for you to choose RSMS visa over the others.  Here's why:
One, it offers a wider range of occupations than the other types of visa.  Two, it requires lower skill level.  In fact, it needs no skills assessment or work experience; relevant qualification would suffice.  Three, it has no minimum salary as of yet.  Just show market rate and that would be enough. Also, you don't need to be in Australia to lodge your application.  And finally, RSMS visa has lower employment requirements, even no training involved, unlike 457 and ENS. (please note – it's gonna change from 01/03/2018 – call us to assess your situation)
Benefits of RSMS Visa
Like we told you at the beginning of this article, RSMS Visa is an attractive visa.  It lets you and your family members do a lot of things in your host country.  For one, it allows you and your family to live in Australia and work permanently in a regional area.
More importantly, RSMS visa is a permanent visa.  Therefore, you and your family members can stay in Australia indefinitely.  You can work and study here as well as enroll in Medicare, the country's version of a healthcare system.  You can also apply for Australian citizenship if you are eligible.  You can even sponsor qualified relatives for permanent residence.
Another enticing benefit of this visa is the opportunity to travel to and from Australia for five years from the date the government grants it to you (after that time, you will need a resident return visa or another visa to return to the country).
Forthcoming Amendments to RSMS Visa
In March of next year, the department will carry out some changes to the policies and requirements.  For instance, the maximum age limit for TRT stream will be reduced from 50 to 45.  If your age is 50 or over, your options may become limited.  The approved occupation list will also be revised again and limited to MLTSSL (plus some others as advised by DIBP), while the minimum work experience requirement will also be adjusted affecting RSMS, TRTS and TSS in the process.
Training Levies
The government will impose training levies in the amount of AUD3,000 per application for small businesses with a turnover of under AUD10 million and 5,000 for big businesses.
Amidst all these developments, we suggest that you file your application as soon as possible if you are eligible.  We may never know the implications of the changes that the department is going to implement next year.
Should you need advice and help on the application process, contact us at Nowak Migration.  We have a lot to talk about RSMS visa vis-a-vis the imminent changes.
Why not give us a ring then? Our number +61 (07) 5606 7487