Do You want to convert your 457 visa to PR?
There are 6 Options to convert 457 to PR in 2019
Through Employer Nomination Scheme temporary residence transition stream (ENS or RSMS visa) (457 to 186 visa or 457 to 187 visa)
Through Employer Nomination Scheme direct entry stream (ENS or RSMS visa)
Through Skilled Migration (points based skilled visas – 189, 190, 489)
Applying for a partner visa as a spouse of an Australian Citizen or Permanent Resident
Applying for a visa based on your partner's skills, qualifications, and work experience
Applying for a business visa
Let's say:
You are working on a 457 visa and have been living in Australia for a long time now.
Your employer is willing to help with getting your 457 visa converted to PR
You found that being a permanent resident of Australia would be a great advantage because this country is a great place to live with your loved one's for the rest of your days.
Although you came to Australia as a single person you found your love here and now you'd like to stay with your partner in Australia permanently.
you might be on a good way to convert 457 to permanent residency.
457 to pr new rules 2019
It has been confirmed that from March 2018, people who were existing subclass 457 visa holders or have applied for their 457 visa before April revolution will still have access to an employer-sponsored pathway to permanent residency (transition stream).
Provisional arrangements (grandfathering provisions) will be very similar to existing ones, which means 2 years with the same employer on 457 visa and competent English should be the main criteria for an ENS or RSMS visa grant under transition stream. Age limit will be 49 years as opposed to 44 for direct entry stream.
What does it mean in reality? Essentially, people who for various reasons are not able to get their skills assessed by the relevant skills assessment authority, cannot apply for direct entry stream of an ENS visa, but may still be eligible for a transition stream of ENS or RSMS visa under the old rules. MO info in the next chapter.
457 to PR after March 2018 – grandfathering provisions
The door for permanent residency would have been closed for them if the grandfathering provisions would not have been introduced. It is still works in progress regarding TRT transitional caseloads as the law is still drafted, but it seems government is on the right track.
Lists of occupations are not relevant for transition stream of employer-sponsored permanent visas. It's gonna be the same from March 2018. Please remember these transitional provisions are only for those 457 visa holders who had their visas granted before 19th April 2017.
Employer Nomination Scheme (ENS/RSMS) (457 to 186) as a pathway to PR
This is the most common option people who are a holder of a temporary 457 visa and wish to stay and live in Australia as a Permanent Resident are using. After two (2) years on a 457 working visa, people seem to naturally consider applying for ENS/RSMS visa.
Follow us on facebook if you like it here, so you'll be first to know about updates on the page.
 What are the basic requirements to pursue 457 to 186 (457 to ENS):
Your employer has fulfilled all the commitments as a 457 visa sponsor for the last 2 years;
You have been working in the same position with the same employer for last 2 years (exemptions may apply)
You sat an English test and obtained required score (if you are a passport holder of the UK, USA or Ireland, you don't have to sit the test – department of immigration believes you can speak English on required level)
You haven't been naughty – your and your family's police records are clear.
You are set to pay few thousand dollars for your visa processing to the Department of Immigration (it will be a higher amount for ones with spouse or children). It's not cheap, unfortunately.
It happens, that people on 457 visa lose their jobs for different reasons. This is a serious concern especially when the economy slacks off. However, if you would already be a permanent residency visa holder, you would not have to rely so much on keeping your job with your present employer. Therefore as sooner you'd apply for PR as better. For some, it might be a surprise that you don't have to wait for 2 years to apply for ENS/RSMS visa. Your employer may sponsor you earlier. It's a bit harder as your skills will have to be assessed by an independent body and English requirement is higher than with a 457 to PR transition stream, but – you don't have to wait for 2 years.
ENS/RSMS Process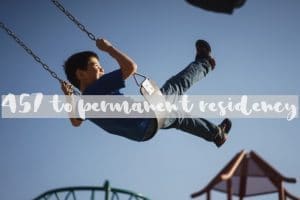 ENS and RSMS visa process is quite similar to 457 – there is a nomination and a visa application.
Please note – RSMS is only applicable for employers coming from Regional Australia (Regional Australia is described in the migration regulations – there is a list of postcodes of the areas which are eligible for this visa).
Employers are required to present the company profile and its financial status as a basic component of this procedure. They should also show compliance with training benchmark measures and specifications to be able to nominate a candidate. It means they would have to spend to date either:
Not less than 1% of payroll on training Australian employees (NOT 457 visa holders), or
Donate 2% of payroll to an Industry Training Fund
Proof of above is mandatory, otherwise converting your 457 visa to Permanent Residency might be in jeopardy. It is always best to seek assistance from a Migration Agent for information when in doubt to tackle this tricky part of the process.
457 to PR transition stream requirements
Working for a certain employer for at least two (2) years in Australia on a subclass 457 visa is necessary.
Skills assessment is not necessary
English language proficiency requirement is lower
Medical and character examinations are required
If you have changed your employer in the past, your 2 years period might be started over. So better check if you are really eligible for this stream.
457 to PR direct entry stream requirements
You might be surprised but for ENS / RSMS direct entry stream there is no need for having a 457 visa to be qualified, you may apply for ENS / RSMS under this stream straight away. If you'll be able to get your skills assessed by a certifying body and have 3 years of work experience related to your profession you might be eligible for ENS visa under Direct Entry Stream.
Your English skills must be assessed on a particular level (IELTS 6 or comparable).
Character and medical checks still need to be performed as part of the requirements.
There is no need for you to wait for two (2) years to be on a 457 visa to go through Direct Entry Stream.
Requirements for Direct entry are tougher than for transition stream, and for some individuals who are not able to pass Skills Assessment, and those who are unable to get through IELTS 6, the two (2) years on 457 Visa for a transition stream looks to be their best option.
Keep in mind it takes, at least, a couple of months for the department of immigration to assess your visa application and make a decision. 6 months is usual processing time for ENS visa.
Skilled Migration (GSM visas – 189, 190, 489) as a pathway to PR (457 to 189, 457 to 190, 457 to 489)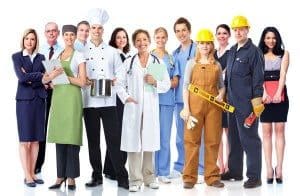 Skilled Migration (GSM visas – 189, 190, 489) is also one option for converting your 457 visa to PR. There is no need for an employer to avail this visa. It is a points-tested application. Points are considered from your level of education, age, years worked, English ability, etc. Initially, your skill and profession must be highly needed in Australia and is listed on relevant skilled occupation list. You will be half-way through if your occupation is currently on the list. Your skills will have to be evaluated by a certified body. Interesting is that you are not applying to get a visa right away, but first, you'll have to submit for an EOI (Expression of Interest). You will have to get a score of at least 60 points for Expression of Interest lodgment. If Department of Immigration will find your EOI content interesting and your nominated occupation is still below their current ceiling for a current financial year, they'll invite you to apply for a visa. You'll have 2 months to provide all the necessary documents, so better have everything ready before lodging an EOI. Department of Immigration chooses, in their good judgment, individuals who in their opinion possess the exceptional skills which will benefit the Australian economy. Those who get the high scores warrant invitation for visa application in the first place. State Nomination may be the option to speed up the processing and advance your application if your points are short.
Partner Migration as a pathway to PR (457 to 820)
Partner Visa, is a commonly used option for converting 457 to PR, even for individuals with expired visas, who are in a relationship with an Australian citizen or permanent resident. If you are a decent 457 visa holder and you have an Australian partner you love so much and your relationship could be proven as genuine and on-going, you can certainly submit your application based on that condition. You don't even need to get married to qualify for a Partner visa. De facto and same-sex relationships for at least twelve (12) months and longer could be eligible and qualify for a partner visa (at times being less than twelve (12) months in the relationship is sufficient). Partner visa normally is granted for three (3) years. After about two (2) years the Department of Immigration will check if you're still a couple in a genuine relationship. They will request you to provide with some information to establish if permanent residence could be granted.
457 to pr English requirement
For ENS and RSMS visa English requirement has been set on a level of competent, which is equivalent to IELTS 6 in each component of the test (more info about the meaning of competent here). Apart from IELTS visa applicants can take PTE, TOEFL or CAE test. Passport holders of UK, Ireland, Canada, USA and New Zealand don't have to sit an English test at all, even if they don't speak English at all. Not so long ago IELTS 5 was enough for a transition stream, but it has been raised to 6 a few months ago. The only English language exemption is for RSMS transition stream if you have studied in English for at least 5 years.
For points-based Skilled visas competent English (IELTS 6) is the absolute minimum.
For partner visa, English competency does not matter at all. You can get a partner visa without an English test.
457 to pr processing time
There is no easy answer how long may it take to get a PR while on a 457 visa. the factors which are taken into consideration by a department are:
what kind of PR visa are you applying for
what is your occupation
have all the required documents been uploaded to the application (is the application "decision ready")
what is a country of your passport
what is your immigration history
Average processing times for various visas are available on a department's site.
Changes to 457 visa programme
You might be wondering if there were any changes or updates to the rules on converting 457 to PR in 2019? Not yet, but changes are definitely coming. Over the years, 457 visa programme saw many changes and adjustments. Conducted in the year 2015 457 visa programme review introduced some significant changes to the program, but it looks it did not make everybody happy. A debate about changes is continuing and more alterations could be seen coming. Surprisingly it is a political debate because some individuals do not want overseas workforce coming to Australia whereas the others believe that without skilled overseas workers coming, Australian economy may suffer.
The easiest way to ensure you'd be eligible for a permanent residence is to speak with a Migration Agent. Let us know about your case o we can assist, call us at (07) 3668 0658 and we will assess your case and let you know what's the best way for you to get a PR granted.
No matter if you decide to sort your visa status by yourself or allow us to do the rest of the hard paperwork for you, feel free to continue reading this article as we will uncover some mysteries about converting 457 to PR.
Above is just a summary of what you need to know and consider if you are a 457 working visa holder willing to apply for permanent residency. For more information, you can always call us at (07) 3668 0658 or book a consultation online for an appointment. Rest assured, we will do the job for you and counsel you about the options that would be the most appropriate in your situation.