The family stream of Australia's migration visa system allows close family members such as partners, fiancés and dependent children to join them up in Australia. The programme also includes certain other family m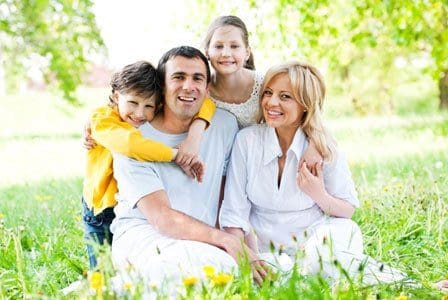 embers such as parents, orphan relatives, carers, aged dependent relatives, and remaining relatives.
Family stream migrants are selected on the basis of their family relationship with their sponsor in Australia. There is no test for skills or language ability required.
Australian family visas have four main categories:
Partner visas
a partner visa is for a spouse (de-facto partner), including a same-sex partner of an Australian sponsor
a prospective marriage visa is for a fiancé who is overseas and plans to marry their partner (Australian sponsor) after coming to Australia
Child visas
a child visa is for a dependent child of an Australian sponsor
an adoption visa is for a child adopted outside Australia by an Australian sponsor
an orphan relative visa is for a child who is under 18 years of age at the time of application and who cannot be cared for by either parent. The child will be cared for by the Australian sponsor.
There is also a temporary visa (dependent child visa) for dependent children of temporary partner visa holders. This visa enables these children to be added to their parent's permanent partner visa application.
Parent
a contributory parent visa is for parents of an Australian sponsor where the applicant pays a higher visa application charge as a contribution to the cost of their health and welfare in Australia
a parent visa is for parents of an Australian sponsor.
Other family
a carer visa is for applicants willing and able to give substantial, continuing assistance to an Australian relative or member of their family who has a medical condition that impairs their ability to attend to the practical aspects of daily life.
an aged dependent relative visa is for single, widowed, divorced or formally separated applicants who are dependent on an Australian relative
a remaining relative visa is for applicants who have no near relatives outside Australia and are the brother, sister, child or step equivalent of an Australian citizen, Australian permanent resident or eligible New Zealand citizen.