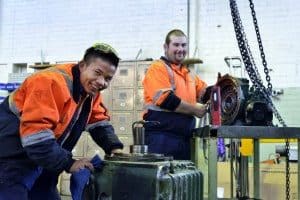 Update: Australian Visa Subclass 457 Closed to New Applicants from 18th March 2018
We would like to bring your attention to an important update regarding the Australian visa subclass 457. Starting from the 18th of March 2018, the Australian government has closed the subclass 457 visa to new applicants. This decision marks a significant change in Australia's skilled migration program.
While the subclass 457 visa is no longer available, it has been replaced by the Temporary Skill Shortage (TSS) visa, which was introduced on [date]. The TSS visa is divided into two streams: the Short-Term stream and the Medium-Term stream. The duration and eligibility criteria for these streams vary, and they cater to different skill levels and labor market needs.
If you are currently holding a subclass 457 visa, it's important to note that the changes to the visa program do not affect your visa status or employment rights. You can continue to work in Australia under the conditions of your existing visa.
For those who were considering applying for the subclass 457 visa, it is now necessary to explore alternative visa options that align with your circumstances and goals. It is recommended to consult with a registered migration agent or visit the official website of the Department of Home Affairs for up-to-date information on available visa pathways.
Please feel free to reach out to me if you have any further questions or require assistance in navigating the visa process. I'll be happy to help you explore the best options available to you.
Old article here: 
Australia developed an advanced visa system aimed at reducing skills shortages. The Subclass 457 work visa (also known as a temporary business visa) allows employers to sponsor overseas workers.
Australian employers can sponsor a skilled worker under a 457 sponsorship visa for any period of time from one day to four years. Family members are also welcome and are allowed to work and/or study during their stay in Australia.
This visa allows the holder to come in and out of Australia with their family as often as they wish. The Temporary Work Standard Business Sponsorship (Subclass 457) visa can easily lead to Permanent Residency.
Employees applying for a 457 work visa must meet a number of requirements, including:
Skills, qualifications, and experience which match the requirements of the position
English language proficiency (IELTS score of 5 across all four test components)
Be sponsored by an eligible employer
Meet various health requirements
Have health insurance
Meet character requirements
For an employer to be eligible to apply for a worker to come to Australia under a 457 visa, they must meet certain requirements.
An employer must be approved as a sponsor before being able to recruit overseas workers under the 457 work visa. To be approved as a sponsor, an employer must be an Australian business that operates within Australia or an overseas business bringing in overseas employees for the purpose of setting up a business within Australia. Both types of businesses must attest that they have a demonstrated commitment to employing local labour and undertake non-discriminatory employment practices. Employers must also show a commitment to meeting Australia's requirements for training Australian workers. The job that the employer is looking to fill has to be on the Consolidated Sponsored Occupations List.
Process steps for 457 visa sponsorship:
Approval to be a sponsor for overseas workers
Nomination of occupations they want to fill
Recruitment of overseas workers to fill the nominated positions
Act as a sponsor for the employees applying for a visa
Cooperation with the immigration department's monitoring requirements
The Australian 457 work visa has proven to be one of the most popular ways for employers to hire overseas workers. If you would like more information on this visa, feel free to contact us.