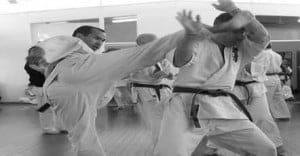 New migrants should undergo national awareness training about problems including child abuse, family violence, sexual harassment, and drink driving, a migrant advocacy group says.
The phone call follows a survey of Melbourne migrants that identified large gaps within their understanding of laws regarding such issues.
A group of 212 migrants received training from the Australasian Centre for Health and Human Rights on cultural objectives related to respectful behavior towards gender equity and women and legal requirements. Some other legal issues, including substance and drink-related driving offenses, were also addressed.
Tanzanian Joy Khamis, 28, who lives in Geelong over a student visa, said the training offered plenty of information about "items that might get someone into trouble in Australia, issues they could not know ". She said when she first appeared it would have already been more beneficial to receive the instruction, and she has been in Australia since 2013.
Of permanent residents who took part in the training session, called Communal Cultural Value and the students, 79% said it increased their understanding of Foreign laws. Some had already lived here for several years. Of the individuals, 83% said their comprehension of community standards improved.
The center for human rights and health has founded a psychiatrist by Manjula O'Connor and Melbourne University associate professor who treats migrant women facing family violence. Dr O'Connor said folks from different cultures required education.
"Of course their values will be different. They need support to learn about the social and cultural values of mainstream Australia," she said.
The dispute about Australia's capacity to incorporate new arrivals has reignited within the wake of the Paris panic attacks along with the Syrian refugee crisis. There are no such requirements for people coming on student, family or skilled migration visas to Australia.
Australia received 190,000 migrants on skilled visas and family visas in 2014-15. On June 30 this year, there were 375,500 student visa holders in Australia. Moreover, the nation accepted 13,750 refugees in 2014-15.