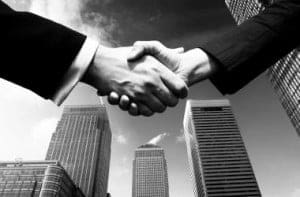 Changes have been announced to Australia's entrepreneur visa with the aim of encouraging innovators to bring their ideas to the country, which wants to attract more talented and highly educated.
The change, part of the government's National Innovation and Science Agenda, means that a new entrepreneur visa will be introduced and further changes will be made to retain high achieving foreign students in Australia.
Start UpThe Minister for Immigration and Border Protection Peter Dutton said ideas, skills, and talent were essential to a high performing economy.
"The National Innovation and Science Agenda will change the way Australians work together to shape the nation," said Dutton.
He pointed out that the Agenda includes initiatives to foster new start-ups, help businesses to grow, and prepare young Australians for the opportunities of the future with the visa changes being introduced in the second half of 2016.
"The visa system is a key enabler of Australia's ability to attract and capitalize on the expertise and ideas of foreign innovators within a global marketplace. We also have a strong interest in retaining highly educated individuals to contribute to a thriving knowledge economy," said Dutton.
It is hoped that the new entrepreneur visa will attract individuals with unique skill sets, ideas and entrepreneurial talent to Australia. It will be available for emerging entrepreneurs with innovative ideas and financial backing to develop their ideas in Australia.
"Australia's overseas networks will be leveraged to actively encourage entrepreneurial and innovative talent to come to Australia. We also want to retain highly educated, talented people whose knowledge base has been developed in Australia," said Dutton.
He also explained that there will be changes to facilitate a pathway to permanent residence for foreign students who are recent graduates from Australian institutions with specialized doctorate level and Masters by research qualifications.
He believes that the changes will assist graduates in STEM subjects, science, technology, engineering, and mathematics, or specified ICT and related fields.
"Innovation is an important building block for our nation's growth and through these reforms, we will ensure Australia can benefit from the expertise of the global marketplace. These changes remove impediments in the visa system to facilitate the entry and retention of highly talented people," said Dutton.