Does 2 years for ENS starts over when changing an employer?
You want to convert your 457 to PR, but your employer recently sold their business, and now you are being worried, that your two years working period for ENS Transition Stream started again from the beginning with a new employer? That was the case some time ago. If your employment sold their business or the business was taken over, even if you have stayed in exactly the same position, in the same workplace, the 2 year period had to start again, unless you were able to prove that these 2 companies were "associated entities" under the Corporations Act. Essentially if employers ABN has changed – 2 years period was starting over.
We have good news for you!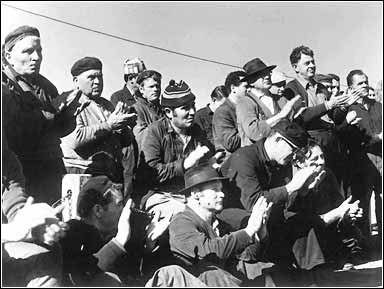 Recently Department of Immigration made some changes and your time with "the old" employer might be counted towards 2 years period for ENS visa with a new employer.
From mid 2014, if the sponsor-employer has changed the structure of the business, sold it, or created a new legal entity, while the 457 worker has been working in exactly the same position, performing the same tasks in the same place, with the same working conditions, and after a change there is the same management, the same business name under a new legal entity, the two years period towards ENS visa will continue to accrue and will not be interrupted. In the other words, you don't have to reset the clock to zero anymore.
It seems obvious, that each transfer of business needs to be checked and assessed carefully to make sure that the new policy applies. Your new employer has to become an approved 457 sponsor and nominate you to work in the new company in the same role and occupation as before.
Applying for an ENS visa via the TRT stream has significant advantages.
These are:
there is no requirement for a skills assessment
there is no three year post qualification requirement
English requirement is less onerous
Please keep in mind if you are changing employer, even if you're going to work on similar position, 2 years period will more than likely start over.
You want to be sure your case is assessed properly by the Department of Immigration. In such a situation it is paramount to ask a competent Registered Migration Agent for assistance. RMA will help to eliminate any potential confusion or misinformation, and will put the appropriate facts to the DIBP to get you your PR faster.
Call us on +61 1300 573 324 to arrange a consultation or book a consultation here and we'll provide you with an appraisal of your visa situation and your prospects of going from your 457 visa to Permanent Residency (Fees apply).