Why do people migrate at all. 
Not many would consider migrating if they would be satisfied how the life goes on in the place they're living. The main social and economic factors why do people migrate seems to be:
very high cost of living, from the price of food to the cost of accommodation.
difficult or no access to good schools and family facilities
overpopulated cities and dissatisfaction with a quality of life
no prospects to access the good paid jobs, salary earned lasts barely for bills
a cold climate and pollution
your family and friends already migrated
Above are just a few reasons why do people migrate, but there could be a lot more. It all depends on your particular circumstances. Political factors as war or civil unrest are the other circumstances why people migrate, but in this situation rather not by their own choice. No matter what's your story Australia welcomes everybody.
Reasons why do people migrate to Australia?
Quality of life / lifestyle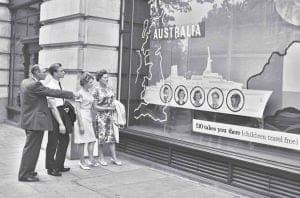 This one is probably the biggest reason why do people migrate to Australia. Although Australian population just hit 24 million (February 2016) there's plenty of space to accommodate way more than that. The sun always shines here and Australian beaches are pristine! Nothing truly beats a day in the sun with your family on the seaside doing a barbecue. Work-life balance has been perfected by many Australians. Family picnics, parties, and a day at the beach looks to be an essential part of the Australian way of life. Aussies are friendly people and love to have a chat with strangers or give a helping hand to those in need.
Education
Australia offers high-quality education and many students come here to receive the best university education. Australian Universities offers a very good learning. Many career opportunities awaits graduates who'd like to continue their professional development in Australia. Over the years, the number of international students in Australia was always counted in hundreds of thousands. Many of them decided to apply for a skilled visa and stay in Australia after graduation. Australian visa system allows them to do so.
Climate
With moderate climate and sun shining for well over 300 days every year, there is no reason to get depressed because of eternal English rain or Scandinavian cold long nights. The weather is magnificent all year round and that seems to be another great reason why do people migrate to Australia. Areas farther north can get a bit of rain, flood or a tornado sometimes, but it is not something true Aussies would be worried about. The southern lands can get chilly in the winter, but more than a jacket usually is not needed, nice bonfire in the evening would do the trick.
Sport
If you're big sports fan, you'll be amazed at the sight of Australian stadiums, race tracks, and sports arenas. There is a wide range of sports played down under, the most popular are rugby, cricket, football (soccer), netball (volleyball), basketball and many others. Sport in Australia seems to be something of a national obsession. Every town maintains bowling greens, golf, tennis and netball courts, and athletics clubs as well. Pristine beaches are overrun by surfers and water sports enthusiasts, there are not many better spots for diving and snorkeling as Australian reef.
Security
The crime rate in Australia is very low compared with other parts of the world. The community-minded nature of Australian people makes it a safe place to live and raise your family. Many refugees, who are fleeing war or persecution in their homeland, have found their new home in Australia. Australia as a UNHCR signatory is accepting many refugees from all around the world every year.
Family
Almost half of Australian population has either been born overseas or have a parent who was born abroad. Australia's visa program is allowing family reunification with visas available for parents, carers and remaining relatives. These visas are very popular but the number of entrants is capped each year making it sometimes time-consuming process to obtain such a visa.
Love
People fall in love in mysterious ways. Not a surprise positively minded Aussie guys and girls attract singles from all over the world whenever they'll appear. There are various partner visa options for those who got into a relationship with Australian citizens or permanent residents. You don't even have to be married to be eligible for an Australian partner visa.
Australia's economy guarantees enormous opportunities for humans progress and a better worth of life. Australia always ranked on the top of the United Nation's Human Development Index. Currently holds 2nd position (as of February 2016).
Is it enough to convince you why do people migrate to Australia? So – what are you waiting for? Wanna move to a land Down Under?
Fell free to book a consultation for a chat about your prospects about migration to Australia.
Remember to share on social media if you like what you found here, and sign to our newsletter if you didn't do so yet.
If you have something to say, please, please do so in a comments section below.