What is a Labour Agreement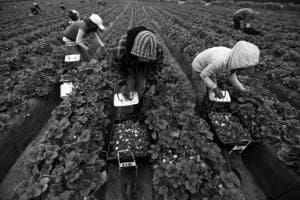 A Labour Agreement is a formal arrangement between an Australian employer who is willing to sponsor employees usually on a 457 visa or an Australian industry group and Australian Government represented by Department of Immigration. The agreement gives the ability to recruit a number of skilled or semi-skilled workers on a temporary or permanent visa over a particular number of years.
Industry bodies have an important role in labour agreement. As part of negotiations employers will usually consult with them. They can provide advice on labour agreement issues: For example: labour market demand for certain occupations, market salary details and skills assessment.
In some industries, industry body is also an industry training fund. That means, they can assist employers to meet training benchmarks through receipt of training funds.
Labour Agreement for Regional Employers
Many regional employers have unique needs, and can't find Australian employees to fulfil vacant positions. For many of them, the reality is that they can't get locals to do the job. It's hard to get Australians to pick vegies, drive trucks, fillet fish, work in abattoirs. They would love to sponsor overseas people for a visa, but standard 457 visa sponsorship is not an option, because profession is not on CSOL list, the minimum threshold salary (TSMIT) or English requirements are too high. Working Holiday makers are usually filling these positions, but they can work only for maximum 6 months for one employer. The reality is that they are only interested in 3 months regional work to be eligible for 2nd year WHV.
Labour Agreement is the way how regional employers could hire overseas staff on more permanent basis. Employers seeking a labour agreement must provide extensive evidence of their efforts to recruit local staff first. It is imperative that submission will be well planned and professionally prepared, with as much detailed supporting evidence as possible. The reality is that proposed agreements are often refused by Department of Immigration due to failure to demonstrate a genuine labour market need to recruit workers from overseas
It is great news that workers employed on a 457 visa Labour Agreement after 2 years might be eligible co convert their 457 to PR.
If your business relies on semi-skilled labour, you may consider talking to us about your options to establish a Labour Agreement.
Call us 1300 57 33 24 or book a consultation.