Easter 2017 Australia – Visa Eligibility Assessment – Consultation with Migration Agent
Stop searching, stop listening to all "stories" about visas. Take it SERIOUS!
Give yourself a real chance to get a visa. Talk our migration agent, who is qualified in Australian Migration Law.
Migration Agent is the only person who knows exactly what to do. He verifies your cease.
 Only Your case!
 About Your situation!
 He talks about You!
No more wishy-washy about whether you can or you cannot get the visa.
Talk to our Australian Registered Migration Agent – book a consultation now!
Get Ready for Easter
CHECK IT
NOW!!!
if you can get the visa you want.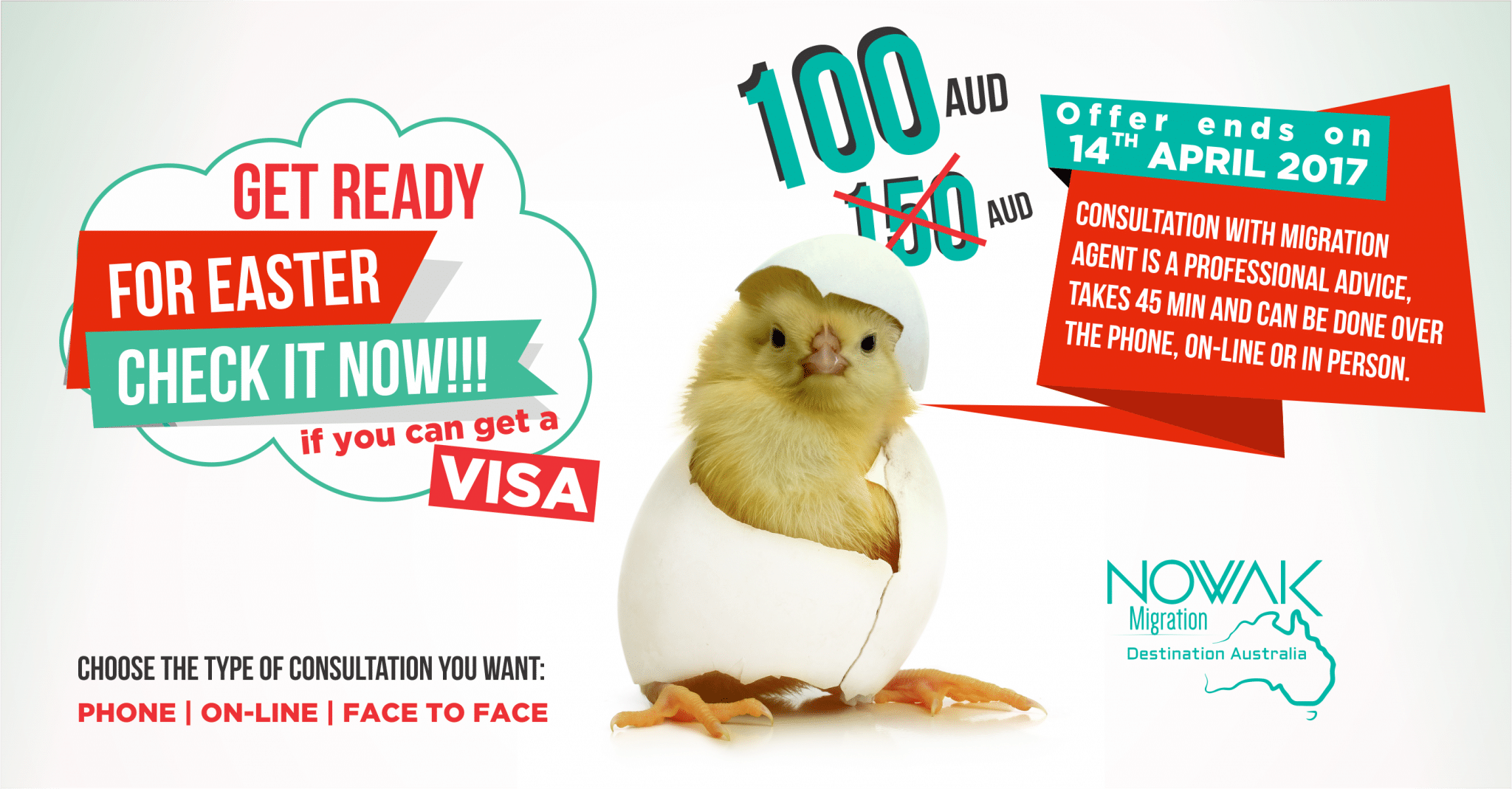 Consultation with Migration Agent is a professional advice.
It takes 45 min. It can be done over the phone, on-line or in person.
Choose the consultation you want:
PHONE | ON-LINE | FACE TO FACE in our office in Brisbane
Regular cost 150AUD. Now 100AUD
Talk to migration agent today. Book Now!!!
In case of any question or troubles with booking, please contact Paulina Nowak 
  ON-LINE

info@nowakmigration.com.au
  PHONE

+61 07 3886 0658
  FACE TO FACE

 our office address: 1048 Beaudesert Road, Coopers Plains, Brisbane, QLD 4108